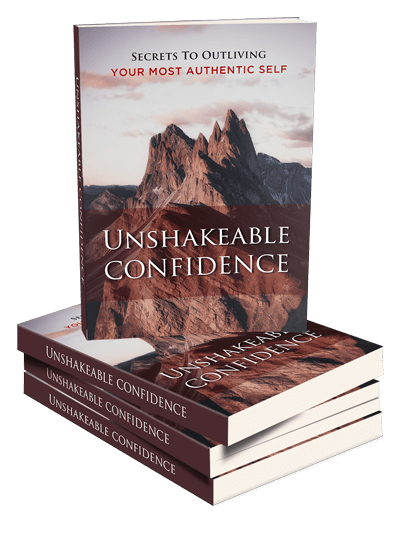 Discover How The World's Top Achievers Dominate Every Aspect Of Their Life With Unshakeable Confidence
Dear friend,
If you are struggling to achieve all your set goals, frustrated with how your life is right now, and you feel that you deserve to get MORE... then you have to pay attention to this.
This is not about luck not siding with you, or you were not given the opportunity to level-up your playing field...
... it's just that you haven't conquered this one area of your life.
As soon as you gain control over this particular aspect, I can assure you that things will no longer be the same:
You will crush all your set goals
You will dominate every aspect of your life
You will lead a happier, fulfilled, and satisfying life
You will gain an unfair advantage over any of your competitors
And that part of your life that you need to manage is = FEAR
F.E.A.R. = False Event Appearing Real
Fear is the one reason that's holding you, and everybody else from getting the success that they dreamed of.
Fear slows you down, makes you think twice, it makes you not want to give your very best.
It's the one that is holding you back from living your life's true purpose.
Ask yourself… what's really stopping you?
If you've been wanting to get that promotion, why not ask for it?
If you've been wanting to secure that 'BIG' client, why not go for it?
If you've been wanting to break Usain's Bolt 100m record, why not train for it?
Sure, you can come up with thousands of excuses to why you are not living the life that you dream of...
… but we all know it comes down to one thing.
You are afraid.

You are afraid that you will fail. You want to save the embarrassment, you don't want to be judged, and you don't want people to make fun of you.
But, imagine when you don't have this feeling? Will it be easy for you to reach out for your dreams?
Of course, it is! Pay attention, because your frustration ends here...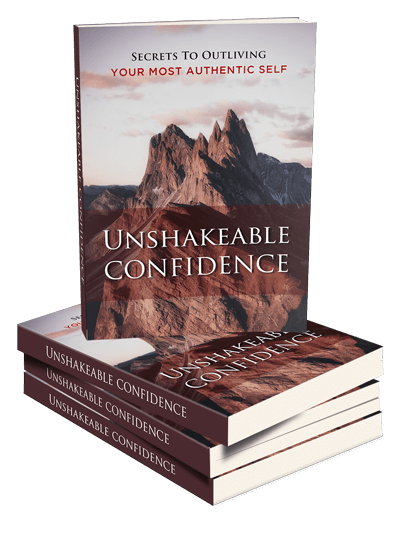 Unshakeable Confidence eBook
"Unshakeable Confidence" is the ultimate success guide for people who want to progress further in life with unstoppable self-confidence. The key that leads to a successful and fulfilled life is to fight your fears and by developing the self-esteem of a champion — This is what this life-changing blueprint is all about.
You will discover proven & powerful strategies of the elites use to develop this unshakeable confidence — Step-by-step on how to build unshakeable confidence, Actionable exercises to further consolidate your confidence, the secrets to outliving your most authentic self… and much more revealed inside this guide.
If you want to level up your playing field, achieving all set goals, and creating your own success story... then this is the Ultimate Blueprint you have been looking for.
Here's what you will learn in this eBook...
> Discover The 3 Pillars Of Unshakeable Confidence
> The ONE thing that will stop you from progressing in life (Revealed in Chapter 2)
> How to develop the dominant voice to silence all the fears whispering to you subconsciously
> How to stay away from anxiety & depression easily
> 5 powerful strategies successful people use to bounce back from failure
> Why having self-confidence will help you overcome all the obstacles & adversities in life
> The THREE secret languages of rock-solid confident people
> How successful people are able to shift their mindset instantly
> How to deal with haters that break your self-esteem
> How to create your own Success Mantras to achieve anything you want in life
> FOUR simple & actionable steps to build your unshakeable confidence
> How to build your own success tribe of high self-confidence
Total eBook content: 72 pages
Included with your eBook...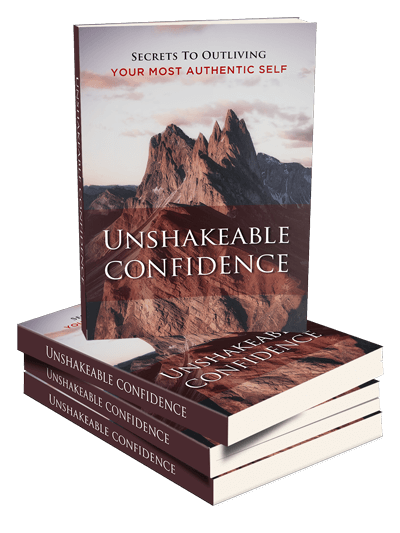 Unshakeable Confidence eBook
This eBook is for you if you want to...
Write your own success story and achieve the impossible
Achieve all the goals you set for in life
Level-up the playing field in your personal and professional lives
Join the ranks of the elites with peerless confidence
Lead a happier, fulfilled, and a satisfactory life
Develop the self-esteem of a champion
Be highly motivated
Eliminate all fears and negative thoughts
Be more courageous to try and experience new things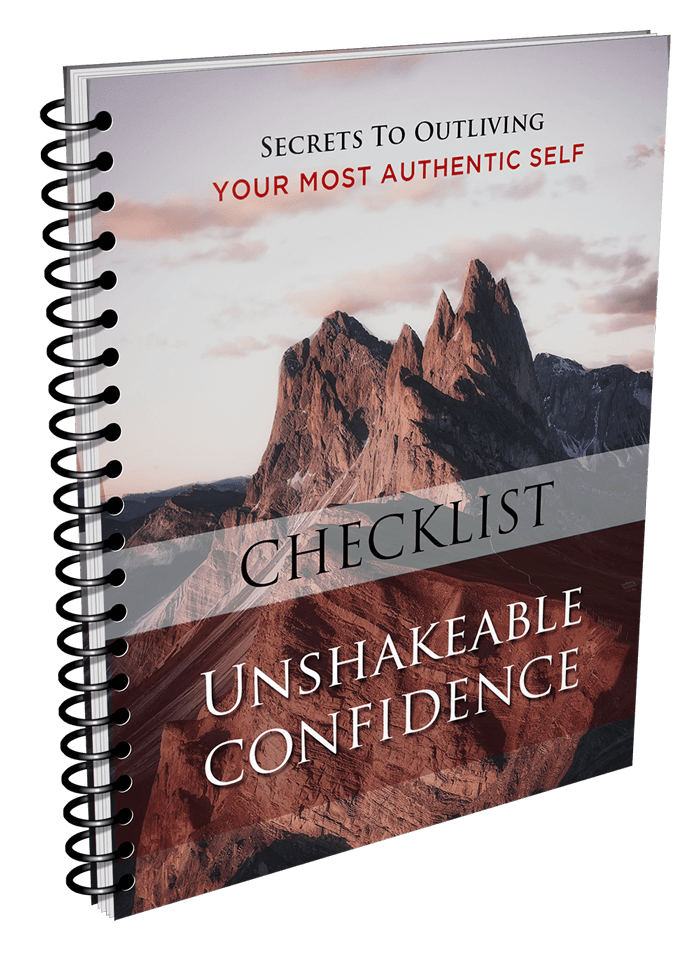 BONUS 1: Unshakeable Confidence Checklist
This checklist contains step-by-step action plan for
you to make sure you get the full benefits Unshakeable Confidence.
By simply breaking one huge topic into easy digestible chunks,
you get absolute clarity inclusive of easy-to-follow action steps!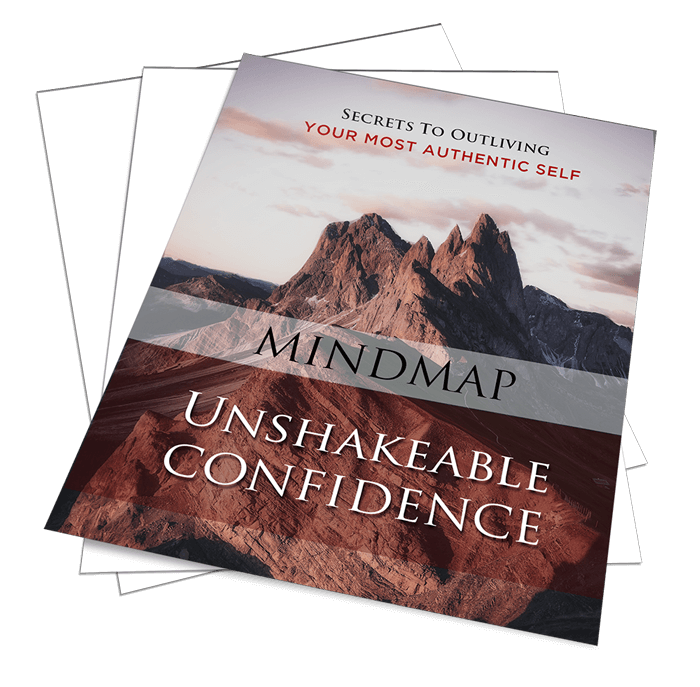 BONUS 2: Unshakeable Confidence Mind Map
This mind map is perfect for 'visual' learners.
It outlines everything you are going
to discover throughout the entire course.
With just a glance, you will have a clear picture of what
to expect and absorb so much more
than reading through Unshakeable Confidence by pages!
Download your copy PLUS two awesome bonuses!
Available in days

days after you enroll

Download your copy of Unshakeable Confidence and Bonus files
All you have to do is to simply
implement the proven powerful strategies revealed in this blueprint for the next 30 days.
And if you don't see any improvement in your life, simply return your order within 30 days
and I will give you...
100% Money Back Guarantee
No Questions Asked!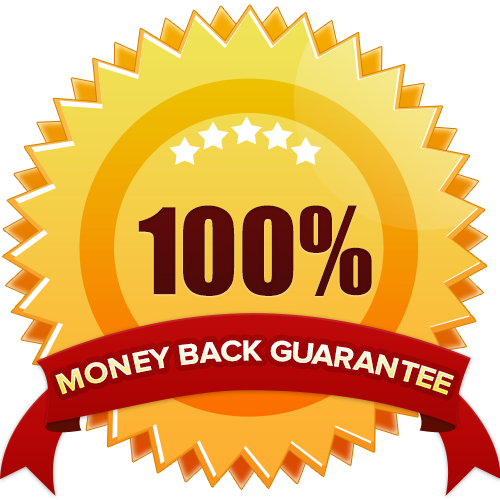 Check your inbox to confirm your subscription